slider
We offer qualitative medical services for all your family. We dedicate our work to helping you live a healthy life
slider2
We offer qualitative medical services for all your family. We dedicate our work to helping you live a healthy life
What Is Interventional Radiology ?
Interventional radiologists (IRs) use their expertise in reading X-rays, ultrasound and other medical images to guide small instruments such as catheters (tubes that measure just a few millimeters in diameter) through the blood vessels or other pathways to treat disease percutaneously (through the skin). These procedures are typically much less invasive and much less costly than traditional surgery.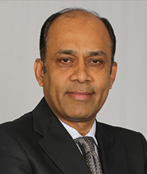 Consultant – Head of Interventional Radiology, Manipal Hospitals, Bengaluru
MBBS (Mysore, INDIA), FRCS (Glasgow, UK), FRCR (London, UK), CCST (UK), IR fellow (oxford, UK)
View our latest videos about general medical, facilities and specialties.